The Tools You Need to Succeed at Every Hungarian-Level
Welcome to the Smart Hungarian Learners' Toolkit, aka the best resources for learning Hungarian. This is our handpicked and personally curated list of the websites, tools, books, apps and courses we strongly recommend for boosting your Hungarian skills. We have tested every recommendation on this page. 
The resources are subdivided in the following sections:
Hungarian Online- & Offline Courses

The Smart Hungarian Audio Course – For months, ambitious Hungarian learners have asked us where they can find natural, spoken conversational audio accompanied by all the necessary material, like transcripts, vocabulary lists and translations. This audio course is all of this and more – an intriguing course consisting of 20 everyday Hungarian conversations coming at three different speeds. We have created this course with you in mind in order to skyrocket your Hungarian listening- and conversational skills in less than 90 days.

Glossika – Glossika is another wonderful resource that focusses on learning Hungarian in a very natural way. With teaching you entire sentences spoken by locals at normal, conversational speed and by using advanced spaced repetition it is bound to give you a steep learning curve. We recommend you use Glossika if you're a self-learner looking for a steady daily study-routine and like learning entire sentences at once, accompanied by audio.

HungarianPod101 – A complete platform that grants you access to plenty of audio- video- and reading material on multiple levels from complete beginner to advanced.  All of this comes along with vocabulary lists, grammar tips, cultural insights and more. Highly recommended for learners of any stage including absolute beginners. The lessons of HungarianPod101 are especially for you if you are looking for a way to ease into the language with short, accessible material, at your own pace.
Read our complete review and experiences with HungarianPod101 here.

Routledge's Colloquial Hungarian – A classical textbook-course with accompanying audio. It's modern, lively and contemporary and as relevant for daily encounters as a textbook can get. We recommend this textbook-course for kicking off your language-learning with easy and short dialogues and their accompanying material.

Catch Budapest's Free Course for Better Listening Skills – In this popular free video- and email course we teach you a detailed step-by-step method for boosting your Hungarian listening skills and show you how you can find and start practicing with the right Hungarian listening material straight away.
Tools for Working on Your Hungarian Pronunciation

Hungarian Pronunciation Trainer by Fluent Forever – The right pronunciation is the essential foundation of learning anything in Hungarian and skipping this important step will lead to lots of unnecessary tears and sweat at every later stage of your learning. This pronunciation trainer will do two crucial things for you: 1.) teach you each sound in the Hungarian language in context (meaning: applied in words) and 2.) fine-tune your ear and teach you to distinguish between very similar words and sounds (e.g. "sz" and "z" or "néz" & "nézz", or "doboz" & "toboz") by using flashcards and spaced repetition. You will thank yourself later on for going with this trainer straight from the beginning!

Forvo – Forvo is your best bet when it comes to learning about the pronunciation of a certain word. All pronunciations are recorded by real people (both male and female) so that you can get a good feeling for all those fine nuances a single word can sound like, depending on the speaker.
Tools for Boosting Your Hungarian Vocabulary

One Hungarian Word a Day – This is one of our most popular (and completely free!) features. Receive One Hungarian Word a Day straight to your inbox every day, along with its pronunciation, translation, at least two example sentences as well as related words. Remember – every new word you learn brings you one step closer to fluency!

Lonely Planet Hungarian Phrasebook – We can warmly recommend this phrasebook for building up your basic vocabulary, as it cuts through the noise and teaches the essentials only. We recommend skipping straight to the dictionary at the very end for this.
The Hungarian Digital Library (Magyar Elektronikus Könyvtár) – If you're looking for something to read in Hungarian in order to boost your vocabulary or are in search of a specific Hungarian book, look no further than this page. You'll find a plethora of both Hungarian books as well as the Hungarian translation of many international classics (e.g. the Grimm Tales or The Little Prince) to download completely free of charge.

Wikiszótár – Our absolute favourite online monolingual dictionary that comes with pictures and multiple example sentences to every word. It explains the multiple usages of a word in an excellent way and also sheds light on all the suffixes and prefixes. Luckily, it works really well with Google's page translation. A very powerful resource to learn about a word in context.

Wiktionary – An online English-language dictionary that (unlike standard dictionaries!) comes with the pronunciation, IPA, declension, etymology, sample quotations and synonyms to every word.
SZTAKI Online Hungarian-English Dictionary – Classical online dictionary for when you need a quick translation fix.
Google Image Search – Yes, you read that right! The best way to learn about what locals actually understand by certain words is to type the vocabulary you're unsure of into the Google Image Search. The captions additionally provide the words with a natural context.
Hungarian Multisearch – A genius search tool that will instantly open up a Google Image Search, Forvo, the SZTAKI dictionary and Wikiszótár for you once you type in your word and press enter. Enable popups!

Memrise – Being a huge language-learning platform Memrise offers an amazing opportunity to improve your vocabulary with user-generated content. Memrise uses flashcards as memory-aids and the big variety of ways to test your knowledge (typing the words upon hearing them, choosing the right word from up to 8 options, and a lot more) makes this platform a great opportunity to kick off your Hungarian-studies from scratch. We recommend you use Memrise if you prefer flashcards that have already been prepared for you.

Anki – If you want to create your own flashcard-decks and crave large freedom for deciding how these flashcards should look like and how they should be presented to you, then Anki is the flashcards-tool you are looking for. Note: You can also use other people's decks in Anki and there are plenty or Hungarian-decks floating around the world wide web.

Drops – Drops is an app that puts the fun back into learning vocabulary. It was developed by some great Hungarian minds and combines beautifully designed word games with mnemonic associations. The short, engaging games make Hungarian vocabulary-learning fun and not a chore. We recommend you use drops if you like learning vocabulary that has been grouped into categories for you (food, nature, health, relationships, etc.) and if you are looking for pre-designed images to accompany your words.

Nemo – Another app, Nemo is particularly great because it offers so much variety on how to practice the words you've learned: You can record yourself and compare your pronunciation to the teacher's, do the same in slow speed, hear each word repeated 8 times in a row, and so much more. You can choose how many words you want to learn per day and Nemo creates a daily package of words for you to practice. We recommend Nemo for boosting and fine-tuning your pronunciation, as well as for learners who are looking for small chunks to study every day.

Hungarian Word List by Fluent Forever – Kudos to Gabriel Wyner for creating this awesome list of the 625 most common words, arranged in an order that makes them a lot easier and faster to memorize. The words are grouped into 90 little stories coming with great illustrations, their pronunciation and their translation. Accompany this with making flashcards for every word and you have a very strong foundation of the Hungarian vocabulary.
505 International Words in the Hungarian Language – "There are absolutely no familiar words in Hungarian. The words simply don't make any sense to my brain!" – is one of the claims we frequently hear from our Hungarian-learning community. Luckily, the assumption that Hungarians don't use any international words is simply not true. In this freely downloadable and printable list (no signup required!) we have collected 505 international words in the Hungarian language for you that are frequently used in everyday speech. If you don't know where to start learning vocabulary, start here, as these words are SO easy to memorise and will give you a great headstart without you having to learn anything, really.

Mondly – Apart form single words, the Mondly-app puts a large focus on teaching common phrases (i.e. whole sentences). A big plus is that it shows the declination of verbs upon clicking on them. We also like the chatbot-function for practicing and refining your pronunciation by imitating a simple dialogue. We recommend Mondly for quickly acquiring common words and start putting them into a common context.

Duolingo – Being probably THE most popular free language-learning app out there, Duolingo simply cannot miss from this list. And while the example sentences are often questionable ("Én nem festek ügyvédeket." – "I am not drawing lawyers."  or "Hallod azokat az almákat?" – "Do you hear those apples?") the playful character and video game like style make Duolingo a great Hungarian-learning opportunity for in-between-times (e.g. while commuting).

Dict.cc – Free online Hungarian -English dictionary, but also for many other languages. And they have a very good free (and premium) app for smartphones, where you can download all the language packs so you can use them offline.
Resources for a Better Understanding of the Hungarian Grammar

Hungarian Reference – Our go-to resource for our quick grammar-fix. It's the work of a non-native who therefore knows really well how to guide someone through the Hungarian grammar-jungle – as he's been through it himself.

Cooljugator – Conjugates roughly 3,000 Hungarian verbs for you upon one click, in every tense, showing both their definite and indefinite conjunctions.

Routledge's Hungarian: An Essential Grammar – Now we're not gonna lie; this book is dense and dry and unlikely to become your favourite read. However, it is an essential reference book and often necessary for gaining a complete understanding of the more complex grammatical concepts. We recommend keeping this book at hand and refer to it as you move along in your learning.
My Hunlang – Another website that is dedicated to the ins and outs of the Hungarian grammar-jungle. It's not as complete as the other two resources above but those topics that are covered here, are explained in a very humane and understandable manner. It's a great resource for starting out and understanding the first few essential grammar concepts.
Magyartanulás – And yet another website which is a great grammar resource for beginners. Here, the lessons are separated into 24 chapters and have a progressive outline.

Catch Budapest's Mini Lessons – Finding Hungarian grammar to be super-difficult? Feeling overwhelmed, without having a clue about where to start? Our mini-lessons break it down into small (and entertaining!) chunks that are easy to digest:
In-Person Hungarian Lessons, Hungarian Language Teachers

Hungarian Lessons with Zsuzsi – If you're looking for a personal teacher or group study, look no further than Zsuzsi, as she brings the fun back into language learning. Bonus: She and her colleagues also give Skype lessons for those who cannot make it to Budapest in person. Exclusive Catch Budapest deal: Use the code CATCH20 in order to receive 20% off when booking your first Hungarian group class series here!* In order to give you an idea about Zsuzsi's teaching style, make sure to check out her YouTube channel with lots of fun educational videos about learning Hungarian.
*In order to claim your special discount, add the code CATCH20 to your email or WhatsApp-message or mention it on the phone when enrolling into Zsuzsi's group class.

iTalki – A wonderful platform that makes this world a better place by connecting language learners with other language learners and tutors via Skype lessons. Great, if you can't make it to Hungary but are looking for a way to immerse yourself in the language.
Inspiration, Techniques and Motivation for Your Hungarian-Learning Process
Fluent Forever: How to Learn any Language and Never Forget it by Gabriel Wyner – If you have ever learned or want to learn any language (including Hungarian), this book is a must. It teaches you the necessary foundation, techniques, concepts, tools and everything else you'll need to succeed in a comprehensible and accessible way.

Fluent in 3 Months: How Anyone at Any Age Can Learn to Speak Any Language Fluently from Anywhere in the World by Benny Lewis – The title says it all. "Speak from day one!" is Benny Lewis' mantra, and this book teaches you exactly how with witty approaches and techniques you probably haven't thought about yet.

35 Good Reasons You Should Bother Learning Hungarian – While many nurture a love-hate relationship with learning Hungarian we're here to get you back on the love-side and show you that learning Hungarian is SO worth it. So whenever you're fighting your inner temptation to just stop, read through our 35 good reasons to keep going.

23 Awesome Hungarian Words that Don't Exist in English – If we had to name reasons to adore and learn the Hungarian language, its subtle descriptions and refined distinctions for the simplest things would definitely be high on our list. After reading our favourite 23 words that do not exist in English, you'll find that Hungarian can definitely fill some gaping holes you might've felt in other languages so far.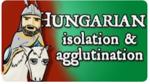 Hungarian explained – Why is Hungarian so isolated in Europe, surrounded by unrelated languages that don't share its long words? An animated linguistic take on the history and grammar behind Hungarian's uniqueness. Very interesting and nicely done by NativLang!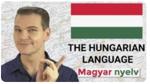 The Hungarian Language: Magyar nyelv – This YouTube video is all about the Hungarian language, including its history and features! Paul from Langfocus broke it down for you!
Other Tools

TypeIt Hungarian Keyboard – This page allows you to easily type Hungarian characters without a Hungarian keyboard. You can simply edit your text and then copy it to your document, e-mail message, etc.

Disclaimer: Some of the links above are affiliate links, meaning that, at no additional cost for you, we will earn a small commission if you decide to make a purchase. Nevertheless, we only recommend these products because they are helpful and useful, not because of the small commissions we make if you choose to buy something. Please do not spend any money on these products unless you feel you need them or that they will help you achieve your Hungarian-learning goals.
… And now it's Your Turn!
Did we miss something? What are YOUR favourite resources for learning Hungarian? Do you have any experience with the above resources that you care to share? Please let us and your fellow learners know in the comments so that we can all learn from each other!