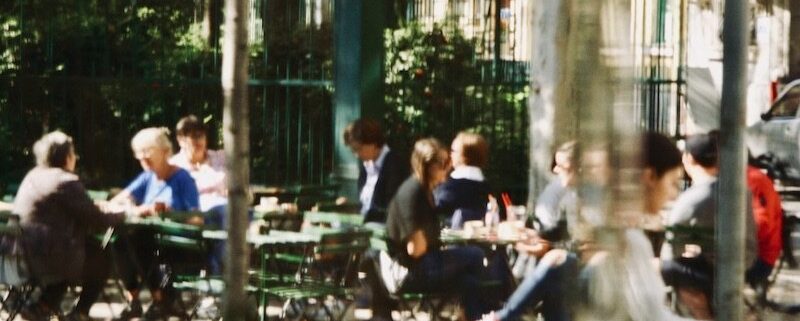 Looking for some creative beauty and motivation to spice up your days? Turn to these beautiful, interesting, curious and / or detail-loving Insta-accounts and be inspired to focus more on your surroundings. These are our favourite Budapest-based Instagrammers that nail the city in the best possible way.*
*Alphabetical order. We love them all equally.
@bpdoors
---
Why you'll love it: Budapest's doors are one of those beautiful little things we absolutely adore about the city, and this monotheme-account does an excellent job in showcasing them. Prepare for a weird new addiction!
@bpfacades
---
Managed by the same guys as @bpdoors, this is a monotheme dedicated solely to Budapest's facades. Crumbling or shiny new – you'll find all of them here (address included)!
@budapestianfloors
---
Why you'll love it: These beautiful tiles and floors in and outside of Budapest's buildings will sure make you grounded again. Endlessly soothing; recommended for your worst days!
@catchbudapest
---
Why you'll love it: It'll help you make the most out of your life in your Budapest and discover it's best spots and little details only few know about.*
*Little side note: Yeah, that's us.
---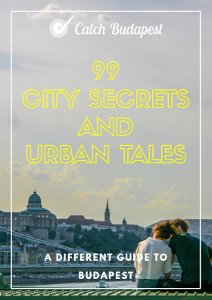 Explore the Authentic Side of Budapest!
Our guidebook will help you peel back the multiple layers of Budapest one by one. It'll help you see Budapest the way it's meant to be seen.
It's written for conscious travellers and locals. For those who are looking for more than just a glimpse at the main tourist attractions.
For those who want to not only see, but also feel the city and experience how it lives, plays, works, eats, drinks and functions.
It features countless little gems for you to discover while strolling the city streets – be it a hidden courtyard, a secret bar, a colourful garden, an offbeat flea market, or a stunning piece of street art.
---
@eniko19931130
---
Why you'll love it: Because now other account will show you the little architectural details of the city this well.
@expat-press
---
Why you'll love it: Because this is a great online magazine and insta-account for Budapest's expats with plenty of resources. Come here for travel quotes, daily inspiration and small to iconic details of Budapest's streetscape.
@hebenj
---
Why you'll love it: You sure haven't seen Budapest this colourful before.
@ig_budapest
---
Why you'll love it: It collects the best Budapest pictures of the day, every day. A real time-saver and joy-bringer.
@krenn_imre
---
Why you'll love it: It'll show you all the sunrises you didn't manage to wake up to.
@misskk_budapest
---
Misskk is a street artist and her colourful, rebellious dolls wearing though-provoking quotes are an inherent part of Budapest's cityscape. Her insta is the place to see her artwork online.
@norbertlepsik
---
Why you'll love it: It's a beautiful account that will inspire you to travel more and be amazed every day, wherever you are.
@parkedinbudapest
---
Why you'll love it: An amazing monotheme showing you that cars can do more than just mess up a streetscape.
@tramwayspotter_budapest
---
Why you'll love it: The yellow trams of Budapest are simply adorable but you'll also learn to love the bus and trolley lines with this account. Oh, and you'll realise you're only using like 3% of the public transport system and there's so much left for you to ride.
@undisputed_jg
---
Why you'll love it: It'll remind you that shades are just a sign that the sun is shining. Something beautiful and nothing to be scared of.
@weisz
---
Why you'll love it: It will teach you to see the beauty of things we otherwise render to be ugly.
@zsolt_hlinka
---
Why you'll love it: It's so endlessly soothing that each picture is a meditation session in its own right.
Did we miss your favourite? Who is your favourite Budapest-based Instagrammer that brightens up your days? Let us know below in the comments and let's make this list complete together!
If you want a greater insight into the fabulous world of Hungarian internet and social media, read this article.
See our list of the 15 tiny beautiful things we adore about Budapest here.
https://www.catchbudapest.com/wp-content/uploads/Budapest-Spring5.jpg
655
800
catchbudapest
https://www.catchbudapest.com/wp-content/uploads/cbp_logo_dolt_fekete_karika_vastag-s.png
catchbudapest
2018-01-28 17:26:47
2018-08-03 15:38:52
These Brilliant Instagrammers Will Make You Fall in Love With Budapest this Year 2018