Budapest's vibrant atmosphere shows not only offline on a great night or day, but also on various online channels. To keep you up-to-date, we have mapped the best Budapest Blogs, Insta- & Facebook-accounts, and Youtube-channels for you. From food and fashion to travel and language learning – Hungarian bloggers and online entrepreneurs are alive and kicking.
A lot of our suggested pages are blogging and posting in Hungarian but don't fret, see this as an opportunity to integrate Hungarian into your everyday life and to spice up your language skills while digging your rabbit holes into the world wide web. The good thing is that blogs and posts are written in a much more naturalistic manner than any textbook under the sun which will make you streetsmart instead of turning you into a grammar-nerd.
We have indicated the language of every channel with either a 

, a 

 or both.
Since this is a long post, feel free to jump right to the topics that interest you most.
So here it is: The ultimate summary of the Hungarian "internet-scape". Enjoy!
Budapest and Hungary
---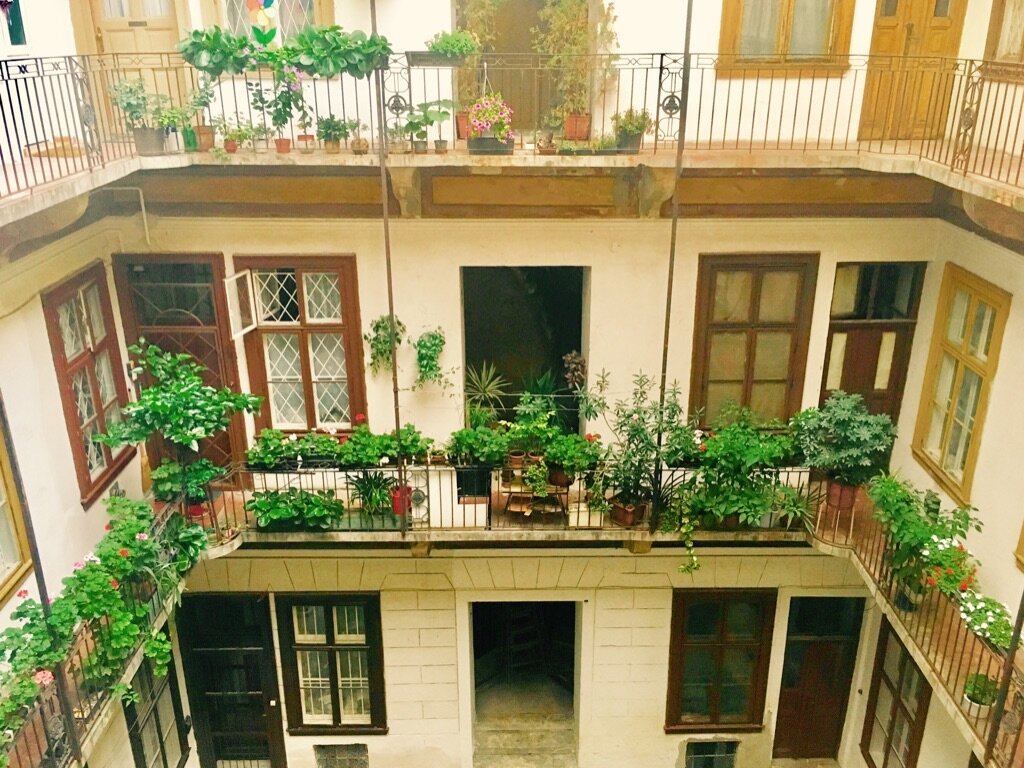 There's a lot going on in the capital and around and this shows online as well. Here are our favorite bloggers and Instagrammers for Budapest and beyond.


 We Love Budapest – We Love Budapest is the ultimate resource for everyone living in Budapest. From current events to the best party venues, weekend getaways, and restaurants, this site has you covered. Their page and their Facebook are available in both English and Hungarian so you can use them as a side product for language learning if you feel like it. On their Instagram, they further post amazing pictures of the capital made by talented Hungarian photographers.

 Drkuktart – We mostly love Drkuktart for their amazing Insta-account which aims to "capture the beauty of everyday life". Well, this is exactly what they do on some breathtaking pictures of Budapest and beyond where each has the potential to brighten your day. Their photos aim for alternative angles, so they're usually not about the parliament or the chain bridge. And this is exactly what we like about them. They also have a lifestyle blog and a Facebook page (


) where they further explore Budapest and the world in text and photos.
Just look at this recent satisfying beauty.


 Zsolt Hlinka – Zsolt Hlinka is another one-of-a-kind photographer. In his photos, he aims for symmetry which he mostly finds in urbanscapes and architecture. You can literally get lost in his pictures and dream away for minutes over them before moving on with your life. Find him on Insta, Facebook, and on his page.
We could gaze at this pic for hours; I mean it's just perfect.

 Budapest régi képeken – Budapest régi képeken is a cool little Facebook page, where everyone can post nostalgic photos of Budapest from before 1990. It's perfect for dreaming and time-traveling and it beautifully captures how Budapest has changed over the decades.

 This is Budapest – Another of our Insta-favourites when it comes to capturing Budapest. Beautiful photos that mostly focus on showing the famous attractions from very unique points-of-view. Simply lovely!
Take a look here. I literally stared for like 10 minutes before I kept writing.

 Lásd Budapestet – This is another facebook-group dedicated to interesting pictures of Budapest – old and new! The focus is on buildings and interesting perspectives. Check it out!

 Nagykörút Blog – Nagykörút is the big ring-road of Budapest, but Nagykörút Blog takes it so much further. On their Facebook-page, they provide super interesting discussions, articles, and insights on Budapest from an environmental point of view and stand for making the capital a greener city. Thumbs up for that. Their Insta will give you further alternative viewpoints in pictures.

 TIPO BUDAPEST – Another super-interesting facebook-group, TYPO aims to document Budapest's and Hungary's typographical status and members readily post typographical gems they spot on the streets.

 MrRetro Nosztalgia Klub – This group shares everything nostalgic about Budapest and beyond. Go here to see pictures of old advertisements, socialist interior, postcards, and cars.


 Krénn Imre – Beautiful, unique photos of sunrises and sunsets in Budapest. Check it out, it's definitely not the usual kitsch you'd expect. You can also ask Imre for a personal or interior shoot on his webpage or gaze at some more pics on his Facebook.
Just look at this beauty!

 Tamás Rizsavi – Tamás Rizsavi is a Hungarian train-driver, urban photographer and roofer. His angles from the tops of all kinds of buildings are mesmerizing and dizzying at the same time. Check him out on Insta here. 
Sneak peek here.

 BPdoors – Exactly as the name says, this Insta-account focuses on the variety of entrances in Budapest. From dodgy to art nouveau, this place is all about doors. Who knew they could be so interesting?!
We couldn't decide on our favorite door. But this is a lovely one. And this is a cool one. And this. And this. And this. Ahhh, so many great doors!

 Bertalan Soós – A genius photographer. Check him out on Insta or Facebook and never see sunlight again.
Just look at this innocent hot air balloon.

 Parked in Budapest – Cars in front of Budapest-buildings. Indescribable; you need to check it out. Probably the most orderly Insta-account ever. If you'd want to buy the car, there's a full-on description in the caption. Brill!

 ArtSeen Budapest – Pieces of art (mostly contemporary) spotted in various exhibitions of Budapest.

 Kép-Tér Blog – If you're interested in what's behind the doors of old buildings you pass by every day or would like another nostalgic viewpoint of Budapest, this blog and facebook-page are for you. Great pictures and interesting stories about the architecture that shapes Budapest.

 Nullahategy – Nulla-hat-egy (061) is the phone-area-code of Budapest. This blog deals with everything that relates to Budapest-lifestyle. You'll find book-recommendations, interviews with authors, music reviews, restaurants, exhibition reviews, and lots of other things. Here, for example, is a list of the 25 most beautiful Hungarian music-albums. Great insights into life in the capital!
---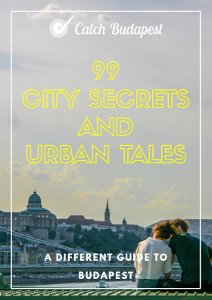 Explore the Authentic Side of Budapest!
Our guidebook will help you peel back the multiple layers of Budapest one by one. It'll help you see Budapest the way it's meant to be seen.
It's written for conscious travelers and locals. For those who are looking for more than just a glimpse at the main tourist attractions.
For those who want to not only see, but also feel the city and experience how it lives, plays, works, eats, drinks, and functions.
It features countless little gems for you to discover while strolling the city streets – be it a hidden courtyard, a secret bar, a colorful garden, an offbeat flea market, or a stunning piece of street art.
---
Travel
---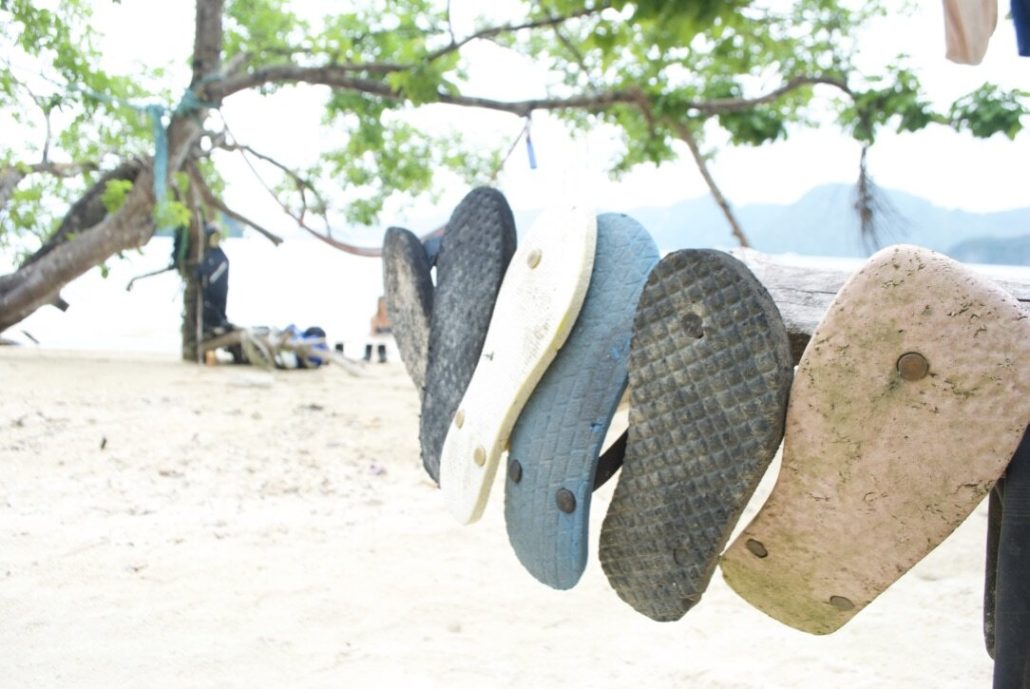 If you're caught by wanderlust and are dreaming of getting out of Budapest for a short or long vacation, these bloggers are for you!

 Backpacker.hu – Vígh Bori, the founder of backpacker.hu is probably the most famous digital nomad of Hungary. She travels the world and writes about her insights, about beautiful places but also about the downsides of traveling and tourism. Meanwhile, she is eager to show likeminded people how to make a living out of traveling. Extremely inspiring and entertaining! You can follow her on Facebook and Insta, too.
Start with this article for a very critical view on Budapest's excessive backpacking-party-scene (

) or this one (

) with tips for introverted travelers.

 Utazgatok.hu – a blog run by two brothers who share their traveling experiences around the world, combined with tips, tricks, and itineraries as well as insights to the places they've visited.
Click here for all of their tips and experiences in India or here for their various info on European destinations. Or follow them around the world on facebook.

Travelkite.hu – Lili's blog is a very sweet collection of her favorite destinations as well as her tips and tricks for traveling the world – alone and with her partner, near and far.
Start with this wonderful article about why everyone should travel alone – at least once in their lives! Or get inspired by her pretty Instagram.

 Wanderlust.hu – We love Viki and Norbi – the couple who runs wanderlust.hu especially for their authenticity. They not only talk about the places they have visited but also share deep emotional insights about what it's like to be traveling and how it changes you – in both good and bad ways. They have by now settled on Iceland and are most active on Facebook. Check out their Instagram for stunning Iceland-photos.
This is a beautiful article on their blog about travel-addiction, their relationship, and their settlement to Iceland. As an avid, restless traveler, it gives me goosebumps.


 Travellina.hu – Travellina aka Éva Kisgyörgy has been to 120+ countries so far and writes extensively about her adventures from 30+ years of traveling. You can find valuable information about each country she has visited on her blog, but what we like most nevertheless is her section about traveling in her home-country Hungary.
Start with this article that'll take you through the most beautiful and offbeat sights of rural Hungary.

 Vandorboy.com – Vandorboy is probably the most-traveled Hungarian. He's literally been everywhere on the whole entire planet. Check out his blog and facebook-page for his organized group travels, travel tips and events and this group to find your next travel buddy.

 Couchsurfing Blog – Rita is probably the biggest Hungarian couchsurfer. She's hosted more than 150 times and has surfed about 50 couches around the world. On her blog, she writes about her experiences as both a host and a guest on a deeply personal level. We love her voice and individual, forthright style of writing.
Read here about her Couchsurfing and breaking up at the same time in Aberdeen, Scotland.

 A Sárga Ruhás Lány (The Girl in the Yellow Dress) – This girl also made traveling her lifestyle. She portraits the people she meets and gives useful and hands-on travel-advice for her destinations. You can check out her pics on Insta or Facebook. Oh, and she also wrote a book about her story and how to become a lifelong traveler.
Her emberi történetek ("humane stories")-column is all about introducing people from around of the world.

 What if we try –  What if we try is a travel blog run by a Hungarian-French couple. Next to travel tips about the places they visited, they also give you insights into how to travel long-term. Check out this post about Tristana's story about how she managed to finance her long-term travels (and how you can, too). For more photos and short stories check them on facebook and Insta as well.
Fashion and Lifestyle
---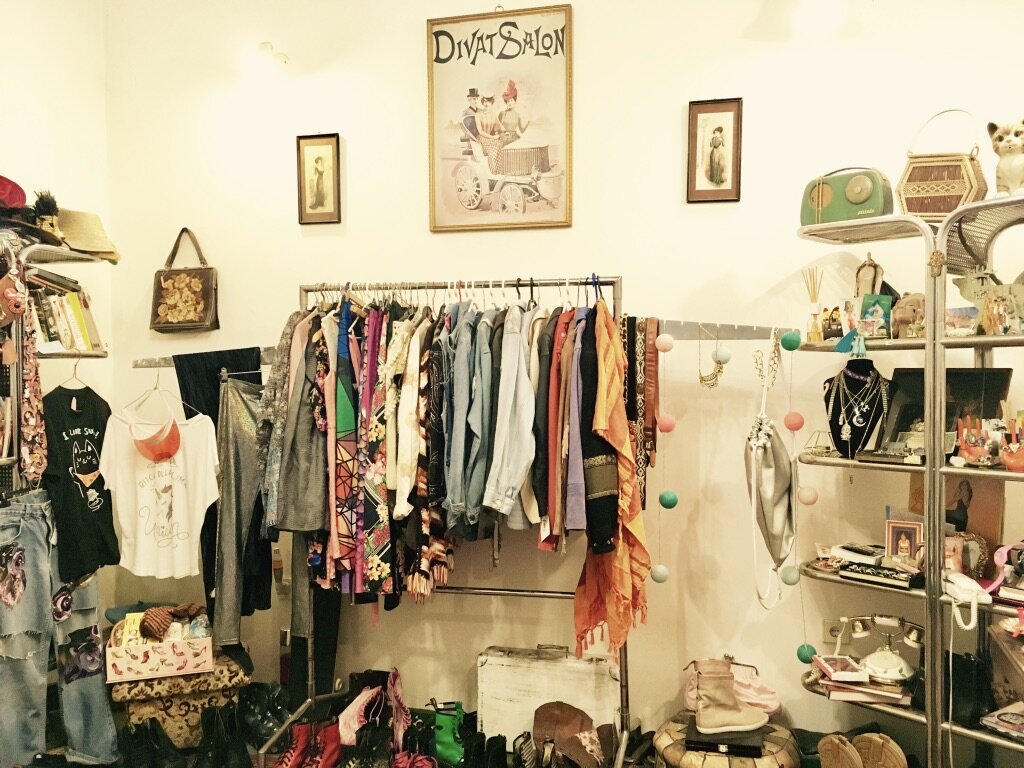 There's definitely no shortage when it comes to great designers and fashion bloggers in Budapest. Our favourites are the following:

 Chloe from the Woods – Dorottya aka Chloe from the Woods will provide you with everything your fashionista heart desires. Read about outfit recommendations on her blog or find some witty relationship-advice and beauty tricks on her Youtube-channel. Or check her out on Insta. Or on Facebook. It's great entertainment!
This sex-position-challenge-video is hilarious. I laughed way too hard.


 Nóra Aradi – Only 19 years old, Nóra is already a famous model and fashion blogger. Read her blog or follow her for some amazing outfits and inspiration on Insta.
Gotta LOVE this retro outfit.

 Urban Eve – Lívia`s lifestyle-blog is all about finding the balance between home, career, and self-development. Come here for your daily dose of inspiration, encouragement, DIY-instructions, and an occasional make-up tutorial. It's a nice place to be 🙂 Also active on Facebook and Insta.
Read this to find out how to act when you sucked at something you really wanted to accomplish.

 Fifty Pairs of Shoes – Another fashion, beauty, and lifestyle blog based in Budapest. This site introduces you to new brands and will inspire your next travel outfit or your new hairstyle. Go to her Facebook for promotions, Insta for your new outfit and Youtube to find out how to dress and do your hair and makeup for every possible occasion.
P.S.: I NEED this autumn-outfit!

 Hédinke – 22-year-old Hédi has a really unique and beautiful taste when it comes to fashion. Read her blog or follow her on Instagram to gain some Inspiration! On her Youtube-channel she posts witty videos about everything that revolves around your looks. If you need the perfect bra for your small breasts or a quick make-up tutorial, this is the place to go.

LoveBug Vintage – LoveBug Vintage is actually a super-cute little vintage-store run by Violetta in Budapest's 2nd district. Her Insta & Facebook are just gorgeous. Even if you don't have time to visit her store, check her out online to see her newest pieces which she picked up from all over the world. But DO check out her store, though! It's paradise.
I love this sneak-peek into the store.

 Kozma Norbi – Norbi is a Hungarian hair-stylist. Follow his Insta to get the latest trends and weirdest, coolest hairdos. Like this one.

 Kevin Murphy – Another great resource for the latest hairstyles.

 11ground – Viktoria created her page to inspire you when it comes to fashion, style, love, and motherhood. You can gain a sneak-peek into her personal life as a mother and fashionista on Facebook, Insta, and Youtube.

 Barbara Palvin – If you want to follow a beautiful Hungarian model, choose her. Barbara Palvin had been working with Vicotria's Secret, H&M and Armani among others and posts some gorgeous fashion-inspired pictures on Instagram.

 Vous – Vous is a lifestyle magazin for girls with short articles about every- and anything. If you're desperate to know why Kate Middleton never uses nailpolish or see the winners of Little Miss & Mister Hungary (children's beauty contest) this is your place to hang out. Check Facebook here.

 Nanushka – No Hungarian fashion-list is complete without mentioning Nanushka. The brand established by Szandra Sándor is well-known far across the borders of Hungary. Her Insta and facebook are faultless and put a great emphasis on natural colors and beauty.
Food
---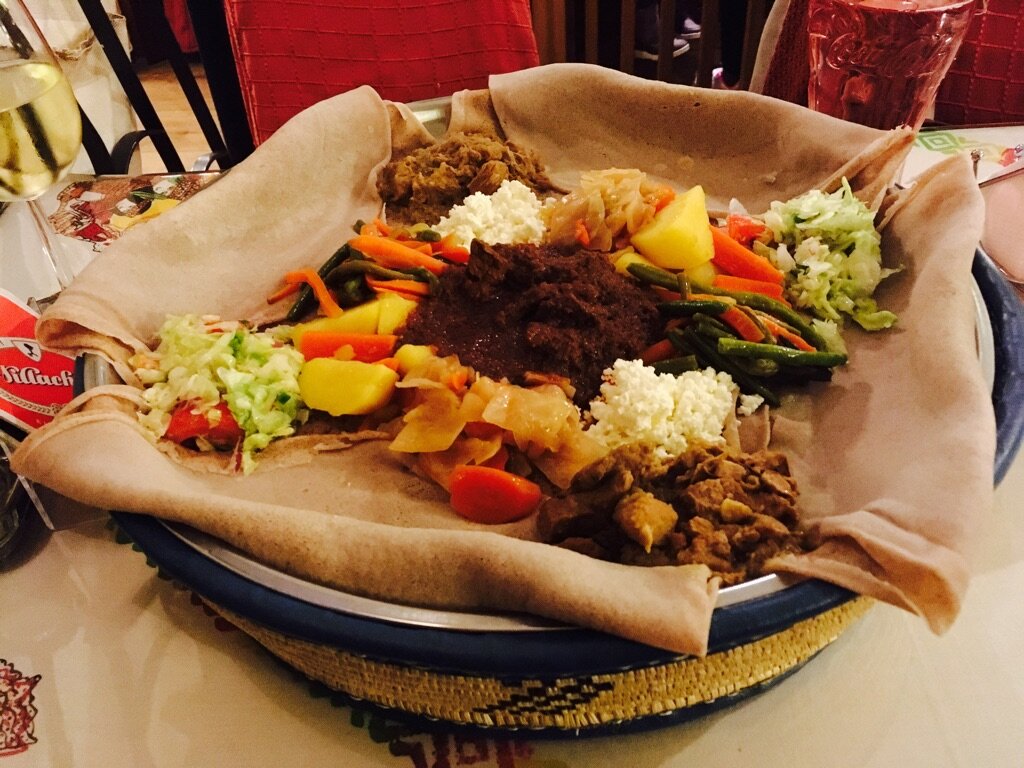 In this post, we've mentioned how useful it can be for your language skills to tray cooking in Hungarian. And by that, we didn't just mean to cook actual Hungarian food, but to check out some Hungarian food bloggers that create yummy dishes of all kinds of world-kitchens.

 Street Kitchen – The Instagram of these guys is pure food-porn, while they have all the necessary recipes on their blog. Happy cooking!
Have fun with this brutal Hungarian-edition easter burger.

 Àgiiiiii kicsi világa – Àgi's world is not so "kicsi" (small) anymore since she created the "#mutimiteszel" (show me, what you eat!)-hashtag. Since then, over 800.000 photos have been posted on Insta showing yummy dishes from around Hungary. Àgi is furthermore a confectioner and caters weddings as well as other events. Click here for her Facebook.


 Gastrodeco – Ági is a Hungarian housewife and her cakes are breathtaking. Teaser: here.

 Főzelékes Feri – Főzelék actually is a special type of stew in Hungarian, but this Insta-feed and blog are about so much more. Follow Főzelékes Feri for some yummy, salty, and hearty dishes in your feed.

 Hódítás a Konyhában – Again, some hearty Hungarian dishes on great pictures are awaiting you on this facebook-page and Instagram-account.
Buy and Sell
---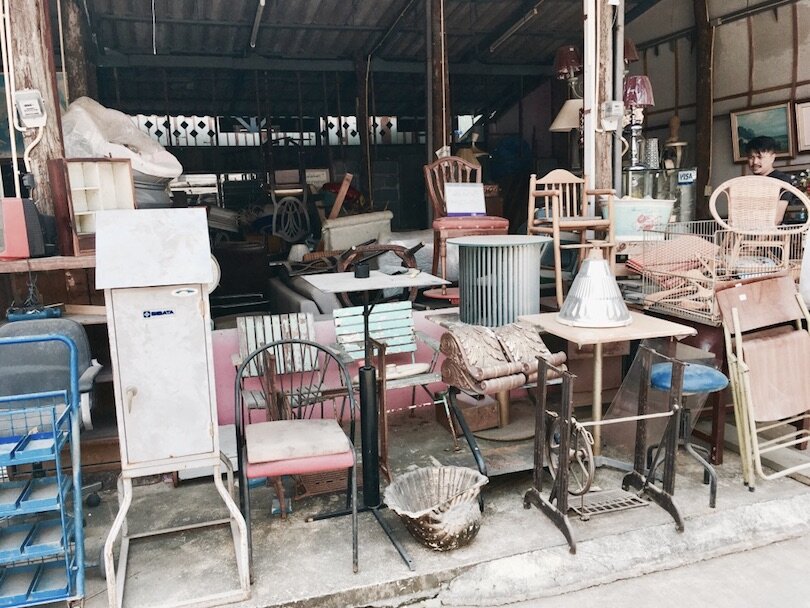 If you're moving to Budapest and are in need of furniture or if you want to trade some clothes, books or basically anything else, the following facebook-groups got you covered:

 Eladó Bútorok – Used furniture for sale.

 Used Furniture for Sale in Budapest – An English group for used furniture.

 Used interior stuff for sale in Budapest – As the name says – everything that has to do with your home you can buy and sell here.

 IKEA használt bútorok adás-vétele – A furniture buy & sell where solely IKEA is traded.

 Eladó bútorok, kézimunka, dekoráció – Apart from furniture, in this group you can further sell and buy handicrafts and decoration.

 Used stuff for sale in Budapest! – Exactly, as the name says; a Facebook group with English posts only. You can literally buy and sell anything here. Well, except for animals, human bones, and clothes.

 Adok Veszek Budapest – A group with the same purpose, solely in Hungarian.

 Used clothes for sale in Budapest – This is the one for clothes and shoes, solely in the English language.

 Eladó ruhák – The Hungarian-language group for buying and selling clothes.

 SHOP&SELL – Solely for women, this group for trading clothes aims at good quality, preferably never worn stuff. If you're guilty of impulse buying and want to get rid of that stuff, this is your safe haven to do that.

 Used books for sale in Budapest! – Self-explanatory.
Learn Hungarian
---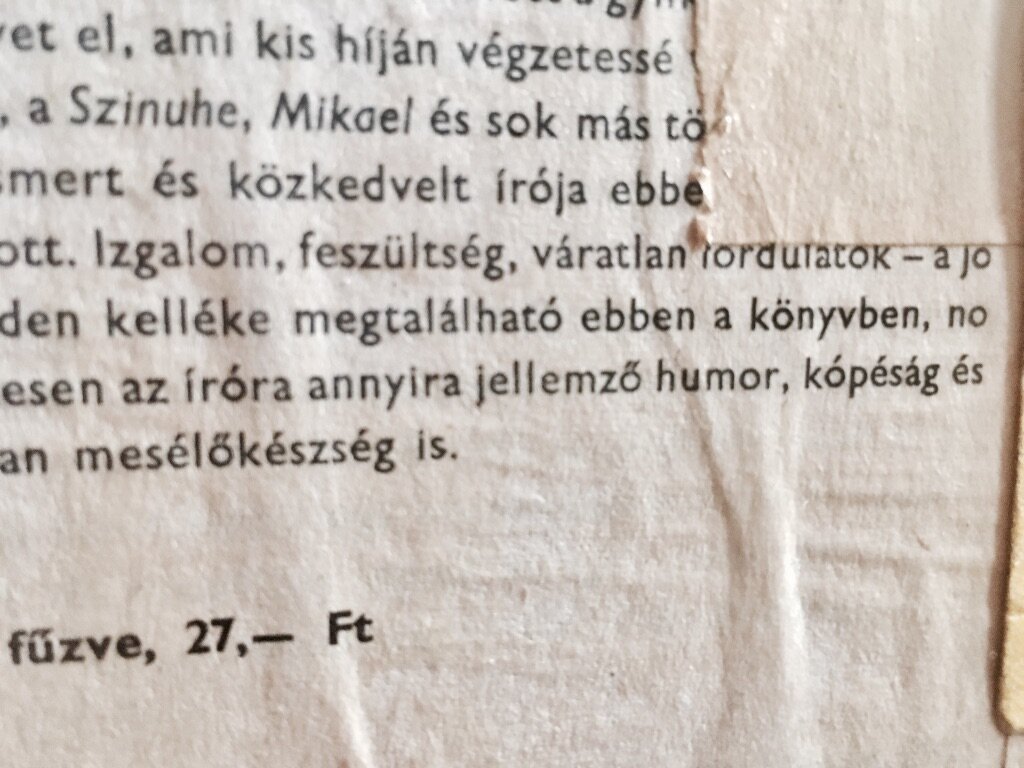 Facebook and other parts of the internet can definitely be a big help for spicing up your Hungarian since there are numerous groups uniting people with the same goal in mind.

 Daily Magyar – Daily Magyar brings you the Hungarian language in a very creative and original way with lots of true-to-life expressions, slang, and everything you need to get street-smart. Definitely check it out if you haven't yet, either on Facebook, their blog, or both.

 Hungarian as a Foreign Language Network – A useful feed of links, resources, and events as well as teachers and students all resolving about learning Hungarian.

 Learn Hungarian – Tanuljunk Magyarul! – The perfect group for Hungarian-beginners. A very active group resolving every question you could possibly have.

 HUNGARIAN LANGUAGE – Lots of pictures, polls, articles, and discussions.


 Teach & Learn Hungarian – Although this group is mainly for Hungarian as a foreign language teachers, they provide lots of articles and events related to Hungarian.

 Learning Hungarian on Duolingo – This group is for you if you're struggling with or have any questions regarding Duolingo.

 Let's Learn Hungarian – Although Steven and Györgyi stopped posting new episodes a while ago, they created the only Hungarian language-teaching podcast we've found on the world wide web. Their dialogues are creative and true-to-life and listening to them is great fun. A very likable couple.
Other Curiosities
---
These blogs and pages didn't really fit anywhere in the above categories but we still find them useful/hilarious/essential for your life in Budapest. Enjoy!

 Tízes Lista – Tízes Lista means "List of Ten". It's a Youtube channel that dos top-lists about literally everything. Come here for your daily dose of curiosities. Start with this list of 10 movies that play in the same world (of which you didn't know about).

 Szocializmus Hagyatéka – This Facebook-group translates to "The heritage of Socialism" and that's exactly what it's about. If you've wondered, what Budapest and Hungary looked like before the transition, head here for photos, articles and videos.

 Kórházi Koszt – Being sad and hilarious at the same time, this facebook-groups collects pictures of Hungarian hospital-meals. Spoiler warning! If you're looking for actual cooking-inspiration, rather check our food-section.

 Törtenetek a Múltból – Történetek a múltból literally translates to "stories from the past" and that`s exactly what this group is about. See how Hungarians danced in the 70s, learn about old sleeping methods or visit the retro luxury homes of Hollywood. The perfect group for dreamers and time travelers.

 KORTÁRS TÁNC PLATFORM – If you're into dancing (actively or passively) this is the group for you. You will find all events of Budapest related to contemporary dance here.

 Növényhatározó – If you've spotted an unknown plant during your big trek in the Buda hills and are desperate for its name, this is the group to post a photo. Növényhatározó means "plant-identifier" and that's exactly what this group is about. We love random plants appearing in our facebook-feed and if you do too, join here.

 Szeretlek Magyar Csapat – This is the official page of the Hungarian sportspeople. If you're interested in how Hungary is doing in any kind of sports internationally, this is where your Like should go.

 Nyáry Krisztián – Nyáry Krisztián is a Hungarian writer, literary scholar and communication expert. He posts about past and present writers, interesting articles regarding politics and literature and has published multiple books in English and Hungarian. He definitely boosts the standard of our Facebook feeds. On his Instagram you will find beautiful pictures of Budapest and Hungary.

 Phenomenon – Everything you need to know about contemporary pop culture. Phenomenon covers everything from new releases in music to the latest trends, concerts, and parties in Budapest. Must-follow! Here's their Facebook, too.

 Urbanlegends.hu – If you're a critical person and don't want to believe everything just because it's "viral", you're gonna love this page, which is all about revealing the truth behind widely-spread beliefs, urban legends, and hoaxes.
Guys, this list is by no means complete. In fact, it will probably never be. We're sure there are a lot more talented and funny Hungarian Instagrammers and Bloggers out there. We're so curious about whom you're following, be it for language-learning purposes or else. Please let us know in the comments about the ones we don't know yet so we can include them, too. 
https://www.catchbudapest.com/wp-content/uploads/Freedom-Bridge-Budapest-s-e1517169123333.jpg
540
1024
catchbudapest
https://www.catchbudapest.com/wp-content/uploads/cbp_logo_dolt_fekete_karika_vastag-s.png
catchbudapest
2017-10-27 14:28:49
2020-07-09 11:43:04
The Top Blogs, Insta-accounts and Social Media Channels you should follow when living in Budapest